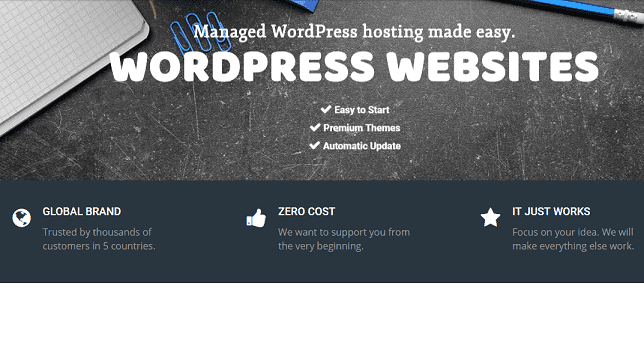 This probably explains the influx of tech companies into the Nigeria technology sector in recent times. We keep seeing new and fairly reliable webhosting services springing up with different promises and price tags. Though it leads to competition and drop in price, but majority of this hosting services are not reliable from the get go, at least not for serious project purposes.
Out of this new services that I have made use of, or someone reliable and close to me have made use of, a very minute number of them seem to be reliable. And of the reliable ones HUB8 score the highest point all round with it foreign kind of standard. From what I have gathered so far the company is just relatively new in Nigeria, but they've being existing around the world for quite sometime.
About HUB8
HUB8 is an affordable, feature rich webhosting and domain registering Service Company which recently launched it services in Nigeria.
Now let's get to the juicy part of this all, the features offered by HUB8 and what makes them the best out there so far.
1. Free WordPress Hosting Plan
Just to be sure something fishy isn't going on, I reached out to HUB8 about the terms and conditions of this offer and the response I got was even more reassuring.
"Our free plan is our commitment – once you have it, it will stay free for you. We consider ourselves your Growth Partner, offering you a free web hosting service. As your business grows, you can switch to any of our paid plans. Web hosting companies spend a lot on an advertisement. But we believe that the best ad is word of mouth. So we encourage you to make use of our services and share the good news with your fellow blogger, followers and reader. So even more Nigerians get to know about our free services."
That is no brainer I'm already won over.
2. Industry standard cPanel
This means managing your projects and websites won't be a problem. cPanel makes things relatively easy to find in your back office and since that's what most bloggers and web developers in Nigeria have come to get used to, no point trying out a hosting service with anything new or fancy.
3. One Click CMS Installations
This makes it easy to change from any CMS you deem fit for your project within short period of time. Usually less than 5 minute in most cases. And the large range of CMS available for installation is really impressive – Joomla, WordPress, Drupal, Magento, MediaWiki, Moodle, MODx, osCommerce, PhpBB, PHPShop, PrestaShop, SugarCRM, TYPO3, Zen Cart and many others.
4. Good Customer Support
Customer Support is like the second most important thing I look out for when picking my web hosting company. How fast the response is and how well the support is able to find solution to my problems. Are all qualities I look out for when picking my host and so far HUB8 hasn't disappointed me.
HUB8 customer service makes one feel comfortable and even slightly self sufficient with a tech support that can be reached via emails and ticket system.
5. Free data back ups
As you might have heard or even know any server even the best of them will eventually crash and go down someday. And this is why it is very paramount to be on a hosting service which backs up frequently, ideally every day, in your corner. HUB8 checks that box with a daily backup schedule and longer storage period.
6. Convenience of payment
Having the luxury of being able to make payment at any time or place you need a service is one of the beauties of online shopping. And HUB8 makes it very easy to make payment with a wide array of means to achieve that. HUB8 accepts VISA and Mastercard, Verve cards and all the major banks.
Bottom Line:
HUB8 is wallet friendly, reliable and with an intensively robust feature set and an intuitive website building tool, impressive uptime and an excellent customer support.