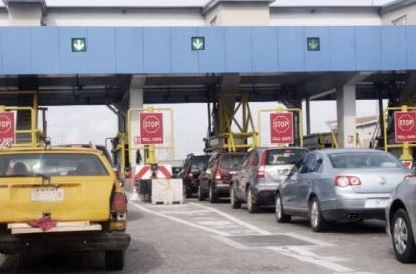 In a new video that surfaced online on how to go past Lekki toll gate without paying the fee.
A man in the video is recorded using a fake juju to scare the toll collector as he rubbed the money around his body claiming he was doing a ritual that was supposed to get all the bad luck from his body and transfer to the person who receives the money.
The toll collector on seeing this refused to take the oey and decided to let him go past the toll without paying.
Watch the hilarious video below: