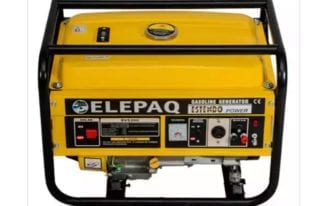 Due to the dwindling (and generally poor) power supply in this part of the world, generator sets are very common mechanical equipment found in 9 in 10 of households in the country. Several workplaces whose business operations and runnings depend largely on electricity also have at least one generator set.
While some households depend on generator sets as a backup means of power, some depend wholely on generator sets as their source of electricity. And though the snowballing popularity of cleaner and greener power sources (solar panels and inverters) now serve as alternatives to generator sets, they are still very much popular and widely in use.
In fact, many individuals and businesses are actively and frequently seeking to replace their generator sets. This is why we have brought up this list of best 3.5KVA generators to buy in 2018.
There are different types of generators; on the basis of brands, sizes, fuel/gas type, (carrying capacity) etc. Cassification is usually made on carrying (power) capacity basis and 3.5KVA generators remain one of the most popular and preferred type. This is because they can get a lot done (i.e can power a lot of appliances), they are readily available, and also, very affordable.
There are lot of brands that offer different types of 3.5KVA Generators at different prices, but we have identified the 5 below as some of the best 3.5KVA your money can buy you in 2018.
Best 3.5KVA Generators
1. Thermocool Hustler Max 3800ES 3.5KVA Generator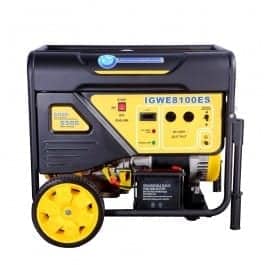 Looking to buy a 3.5KVA generator? The Hustler Max 3800ES is definitely an investment you won't regret pouring some cash on. The gas generator set has an optimized alternator design which allows it power some power-intensive appliances in the home.
Conveniently, The Hustler Max 3800ES can power one 1.5HP Air Conditioning system, a large sized freezer and other applainces. As a cherry on top, the generator is designed to consume fuel/gas in the barest minimum, comes with electric start, wheels and handles for easy motility.
Price wise, the Hustlet Max is also a good bargain. Depending on location and store of purchase, the Thermocool Hustler Max 3800ES 3.5KVA generator retails between NGN 142,000 and NGN 145,000.
2. Tigmax TG5200E2 3.5KVA Generator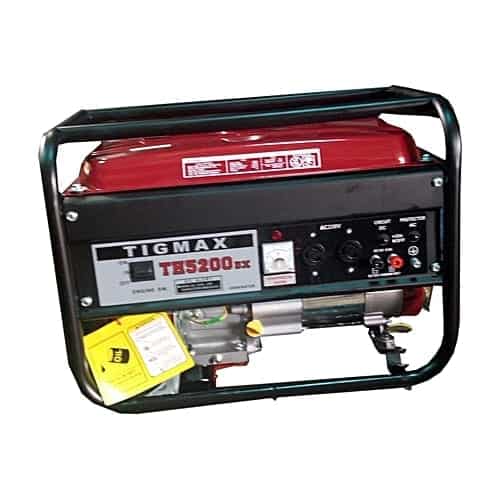 Unlike the Thermocool Hustler Max above, price wise, the Tigmax TG5200E2 is on the cheaper side. This 3.5KVA generator sells for about NGN 69,000 to 70,000.
You should, however, not look down on this generator from Tigmax because it is quite affordable when compared to some other 3.5KVA generator from rival brands. The TG5200E2 uses petrol and has a gas tank capacity of 15L. On a full tank (i.e 15 Litres), this Tigmax 3.5KVA generator can conveniently supply 14 hours of electricity.
Key start is also available but there are no handles or wheels.
3. Lutian LT3990E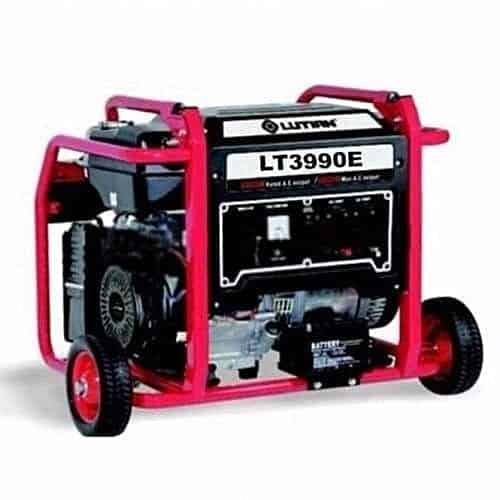 The Lutian LT3990E is another 3.5KVA generator worth noting. The LT3990E sports a unique and beautiful designand body form which is similar to other generator sets produced by Lutian. The LT3990E is also renowned for being remarkably semi-silent during operation unlike other 3.5KVA generators.
As it is with many 3.5KVA generators, the Lutian LT3990E has a 15L gas tank. Run Time on a full tank is pegged at 13 hours. There is also a handle and wheels for easy movement. The price of the LT3990E ranges between NGN 75,000 to 80,000.
4. Elepaq SV5200 3.5KVA Generator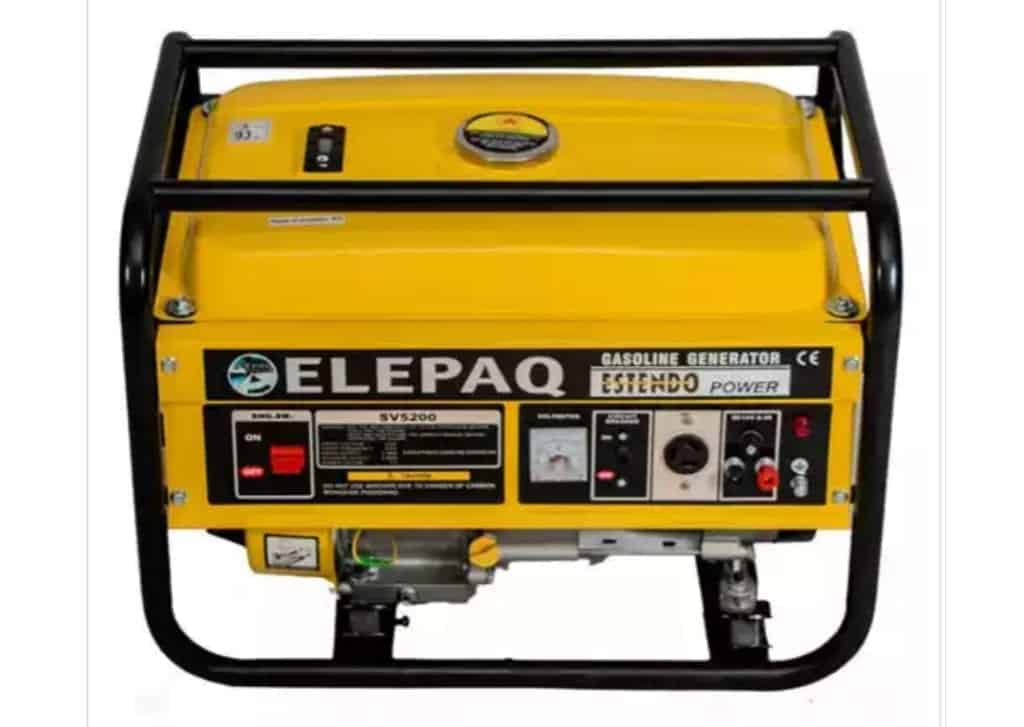 ELEPAQ is a very popular generator manufacturer and this SV5200 is one of the best 3.5KVA money can buy. The Elepaq SV5200 is a durable and affordable alternative power source suitable for home and office use.
The simplistic design is something to love, but the absence of wheels may hinder smooth transportation. Another disappointing feature is the presence of only one AMP outlet port. Say you need to share power with a neighbor directly from the generator, the single amp outlet wouldn't make that possible.
The generator is also powered by petrol and has a 15L tank attached. Powering the device on and off is done manually via the recoil rope/grip.
5. MaxiGen EK33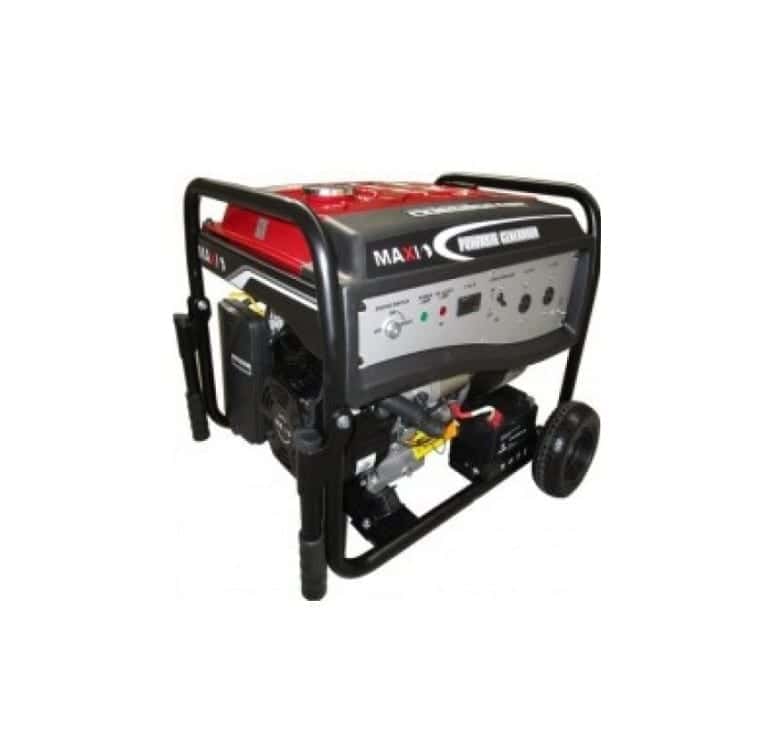 The MaxiGen EK33 is another 3.5KVA generator whose absence would make this list void. The generator set is an electric type that can be powered by either a recoil rope or key start. There is also an oil alert indicator to notify users of oil shortage during usage.
As regards price, the MaxiGen EK33 cost between NGN 110,000 and 120,000.
Remember, the prices of each generator sets stated above are not set on stone. Depending on the place and plan of purchase (full payment or installments), prices could be higher or lower. However, the above generators are some of the best 3.5KVA generators money can buy you in 2018.
The post Best 3.5KVA Generators to buy in 2018 appeared first on Nigeria Technology Guide.