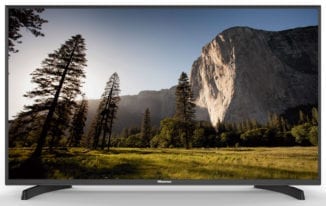 Featuring D-LED technology, the Hisense M2160 is range of affordable HD and Full HD television sets. It promises rich experience when playing video games or watching your favourite shows and blockbuster movies, with decent speakers to take care of audio.
HiSense M2160 Key Specs & Features
32-inch, 49-inch, 43-inch, 40-inch
LED Panel
1920 x 1080 Full HD (from 40-inch) or 1366 x 768 (32-inch)
D-LED Technology
Remote Control
USB Playback
High Contrast Ratio
3 HDMI Ports and 2 USB Ports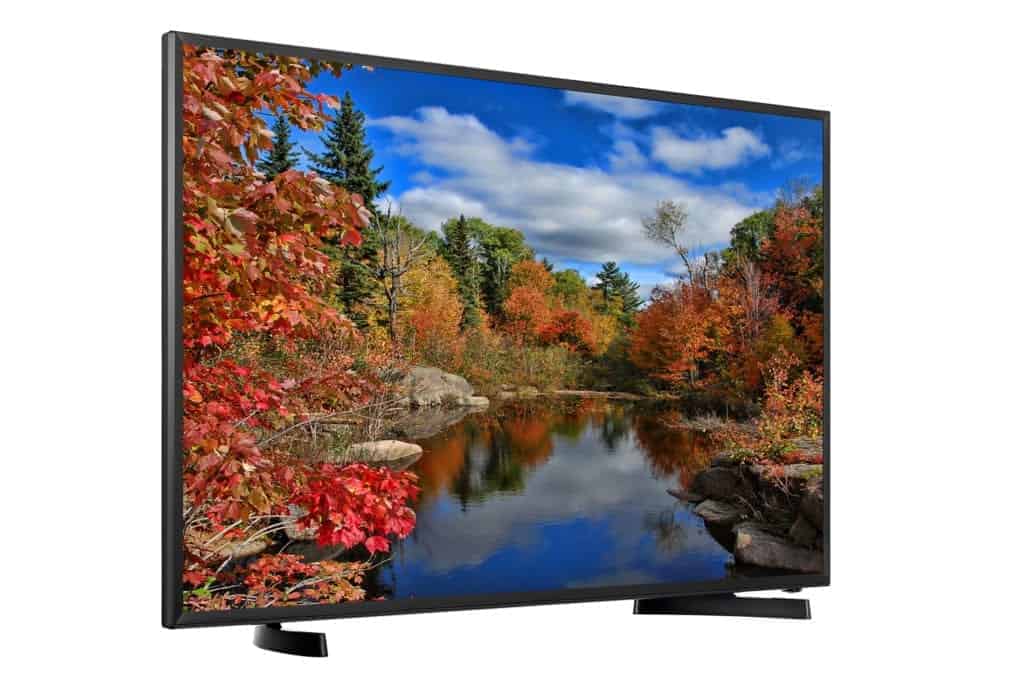 Design
Hisense M2160 features a flat panel that makes it ideal for people who want a set that will fit nicely on the wall.
It can also find fitting home on a level surface such as a TV stand using the integrated stand that bears a bit of semblance to that of an LG LED panel product. The Hisense M2160 sports narrow frame. There's little to distract you from the action taking place on the screen.
Display
You can get the Hisense M2160 LED TV in 32-inch, 40-inch and 49-inch sizes. People who live in small, single rooms can definitely find something suitable in the series.
The series appears to feature TVs with HD (1,366 x 768 pixels) or Full HD (1,920 x 1,080 pixels) resolution. Larger offerings offer the higher resolution.
The Hisense M2160 TV uses Direct LED technology meaning its array of LED is directly at the back of the display. This technology has a reputation for high energy efficiency or low power consumption. With PureColor Reproduction technology onboard, you may not be wrong expecting impressive clarity and vibrant colours.
Other Specs and Features
For audio, the Hisense M2160 comes with a pair of 8W speakers. These should serve up sufficiently audible sound, particularly for a unit in a small living space.
It features three HDMI 1.4 ports that allow you connect a variety of other devices, including satellite boxes and game consoles. You also get a couple of USB ports in the package. It packs a USB media player that lets you play diverse types of media files you may have on an external USB drive.
The Hisense M2160 TV supposedly also comes with an integrated VR recording capability that enables you record your favourite shows to a USB storage drive. With this, you can watch these over and over again.
Hisense M2160 Price and Availability
Hisense M2160 Series LED TVs are available in Nigeria, Kenya, and Ghana. You can buy these TVs at reputable online stores, leading retail chains, as well as Hisense Electronics stores in your country. Hisense LED TVs price in Nigeria ranges between 61,000 Naira and 150,000 Naira.
Hisense M2160 Price in Nigeria
Below is a price breakdown of the LED TV in Nigeria. The TV series is produced by Hisense in four screen sizes (32-inch, 40-ibch 43-inch, and 49-inch). Here are their price range below:
Hisense 32M2160H (32-inch model) – 61,000 Naira
Hisense 43M2160F (43-inch model) – 90,000 Naira
Hisense 49M2160F (49-inch model) – 106,000 Naira
HiSense M2160 32, 49, 43, 40-inch Series Specs
Here are a few specs of the HiSense M2160 32, 49, 43, 40-inch:
General Features
Smart TV: No
3D TV: No
Colours: Black
Video Engine: –
Dimension (without stand): 733 x 91 x 434 mm (32-inch), 1106 x 87 x 646 mm (49-inch), 971 x 93 x 567 mm (43-inch), 916 x 81 x 542 (40-inch)
Weight (without stand): 5.8 kg (32-inch), 16.1 kg (49-inch), 11.9 kg (43-inch), 8.8 kg (40-inch)
Built-in Camera: –
USB Playback: Yes
Panel
Display Type: LED TV (32-inch), FHD (49-inch), LED TV (40-inch)
Screen Size: 32-inch, 49-inch, 43-inch, 40-inch
Screen Resolution: 1920 x 1080 (49-inch to 40-inch), 1366 x 768 (32-inch)
More Screen Features: –
Smart TV Features
Platform: N / A
Processor: –
Multitasking: –
Built-in PVR: –
Voice Command: –
Face Recognition: –
Gesture Control: –
App Store: –
Social: –
Web Browser: –
Skype Support: –
Screen Mirroring: –
Content Sharing: –
Inputs/Outputs & Connectivity
HDMI Port: Yes,2 Ports (32-inch), 3 Port (49-inch), 2 port (43-inch)
USB 2.0: Yes, 1 Port (32-inch), 2 port (49-inch), 1 port (43-inch)
MHL Port: –
RF in: Yes
AV in: Yes
Component Video in (Y, Pb, Pr + Audio): Yes
Digital Audio Out: Yes, Coxial
LAN: –
Built-in Wi-Fi: –
Wi-Fi Direct: –
Miracast: No
WiDi: No
Audio System: –
Bluetooth: –
Scart: –
HDMI CEC: –
Infrared: –
Headphone jack: Yes
Other Features
TV Stand Type: –
TV Camera Support: –
4k Upscaler: –
Warranty: Yes
Remote: Yes
DirectTV: –
Power
Power Supply (Voltage): Yes, 100 ~ 240V/50 60Hz (49-inch)
Average Power Consumption: –
Standby Power: 1W (49-inch), 0.5W (43-inc)
Energy Efficiency Class: –
The post Hisense M2160 TV Specs and Price appeared first on Nigeria Technology Guide.